Himachal Pradesh is a beautiful state nestled in the northern part of India, known for its scenic beauty and adventurous activities. If you're planning a trip to Himachal Pradesh, it can be overwhelming to choose the right tour package that suits your needs and preferences.
Therefore, it is essential to conduct a comprehensive comparison of the various tour packages available before making any decision. Some tour packages may focus on adventure sports, while others emphasize cultural experiences or natural sightseeing.
Himachal Pradesh holiday tour packages
Before choosing a tour package for Himachal Pradesh, it is important to define travel goals and preferences. If you're looking for a well-rounded tour of Himachal Pradesh, consider opting for the "Himachal Pradesh Holiday Tour Package." This tour package is perfect for those who want to explore the various natural and cultural attractions that this beautiful state has to offer.
Understanding Himachal 
Himachal Pradesh is an Indian Himalayan state bordered on all sides by the states of Punjab, Jammu &Kashmir, and Uttarakhand, as well as the Tibetan area of China on the east. While the state appears small on the map, it contains a staggering amount of geographical and cultural diversity.
Shimla, Solan, & Pabbar Valley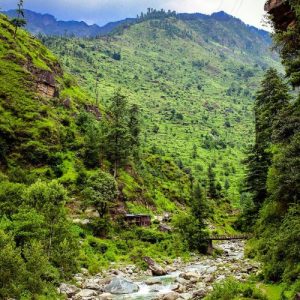 Shimla is mostly famous for the traditional hill station of the country. There are many places scattered around Kufri. There is enough to see around Shimla, which is well connected to roads to the rest of the country and also has an airport, but the main attraction is in Kalka to Shimla toy train. There are some even more remote areas such as Pabba Valley is part of the Himachal Pradesh district but that are only beginning to receive tourists in recent years due to being remoteness.
The Kullu Valley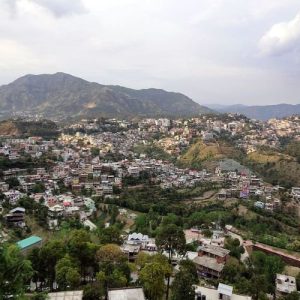 Kullu Valley attractions include the small cities of Kullu and Manali. The Kullu district is vast, and several of its valleys and areas are popular tourist destinations. Manali is where most tourists stay. The Tirthan and Sainj Valleys, which form the Great Himalayan National Park, Himachal's most recent UNESCO World Heritage Site, are also part of the Kullu district, albeit a little further away.
Kangra & Dharamshala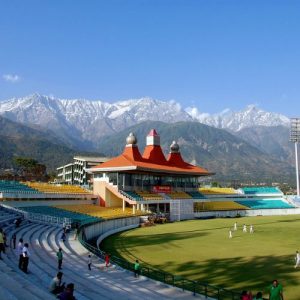 The Kangra region has become more popular among tourists because of its numerous tourist settlements. Kangra has a history and culture that is worth visiting. From the ancient temple and miniature paintings and tea plantations to the high-altitude trek, Kangra has something for all kinds of travellers. Kangra also has a second toy train line in the state, although it is lesser known compared to the Kalka-Shimla toy train.
Chamba & Pangi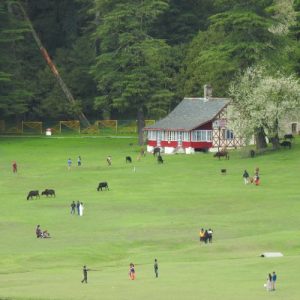 Chamba has a very ancient history. Historical records go back more than two millennia and it was an important kingdom during the Gupta era. More areas of Chamba are famous for their traditional hills. However, those interested in adventures can always opt for many treks. The remote parts of Chamba include Pangi Valley and Churah hidden gems of Himachal.
Kinnaur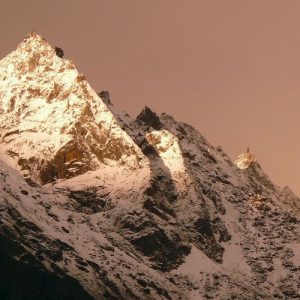 The entry point of Kinnaur is known as the Tribal circuit of Himachal. The lower areas of Kinnaur are lush green; they display a sort of composite culture, a mix of Hinduism and Buddhism in their traditions. As you move higher toward the Spiti border the landscape dries up, the people living in these areas are followers of Tibetan Buddhism. Sarahan is the first major town you cross in Kinnaur and is known for the historical Bhimakali Temple. Kalpa on the other hand, is known for the monastery and the view of Kinner Kailash. The higher reaches of Kinnaur are closer to Spiti and have many landscapes.
Lahaul & Spiti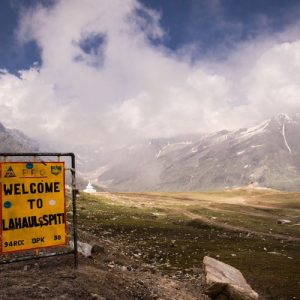 Spiti Valley is the coldest desert, and while it is greener, it has a very distinct landscape that differs from the lower section of Himachal. Both were joined to form the region of Lahaul and Spiti, which is of constant popularity among visitors. Almost all towns in Spiti Valley have plenty to offer, and many of them include ancient monasteries that have been preserved. You can also go on a short day trip to one, such as Kardang, Shashur monasteries to learn about the region's distinctive traditions and culture.
Mandi & Bilaspur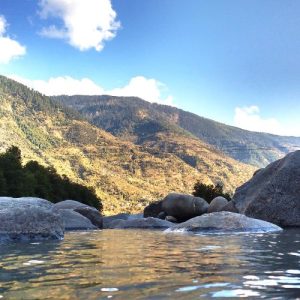 Mandi has its own unique set of attractions. There are numerous ancient temples and shrines to be found here. On the same route, you arrive in Bilaspur before Mandi. It is another gorgeous town constructed around a lake, with several temples sprinkled around the area.
The Manali Leh Route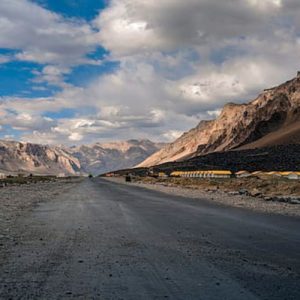 The typical route to Ladakh begins in Manali and travels through Himachal's Lahaul region before entering Ladakh. While Ladakh is part of Jammu and Kashmir, the route passes through a significant portion of Himachal and the entire stretch offers an excellent array of attractions including, a high-altitude lake, a high mountain pass, Buddhist monasteries, and a surreal view of Bhaga Valley.

Conclusion
In conclusion, the state of Himachal Pradesh in India is a popular tourist destination that boasts diverse landscapes and cultures. From the lush green lower areas of Kinnaur to the cold desert of Spiti Valley, each region has its unique attractions such as ancient temples and monasteries, high-altitude lakes, and breathtaking mountain passes.
Tourists can also explore the famous Manali-Leh route that passes through a significant portion of Himachal before entering Ladakh. Therefore, if you are a nature lover or someone who likes exploring culture and history, visiting Himachal Pradesh will be an unforgettable experience. As described in this article, Himachal Pradesh is a fascinating state with diverse attractions that cater to different types of tourists.
As a travel destination, Himachal Pradesh has something for everyone. That being said, whether you are an adventure seeker searching for an exciting hike or a traveller looking to experience the region's rich historical and cultural legacy, Himachal should be on your bucket list.