Himachal Pradesh offers an ideal destination for couples seeking a peaceful escape in northern India, Himachal Pradesh should be at the top of your list. With its breathtaking scenery, comfortable lodging and activities.
Himachal Pradesh offers the perfect destination for couples looking to escape the hustle and bustle of city life. Highlights the various romantic places and activities that couples can enjoy while on a Himachal Pradesh tour package, including comfortable lodging in picturesque locations, scenic drive through the mountain, adventurous trekking hiking trails and candlelit dinners  with breathtaking views.
This article showcases the romantic allure of Himachal Pradesh and the ideal experience it offers for couples seeking a serene retreat in northern India. It highlights the different places and activities that make Himachal Pradesh a perfect destination for couples, including opportunities for adventure, picturesque accommodation and breathtaking scenery that provide the perfect backdrop for romantic getaway.
Himachal Pradesh honeymoon tour packages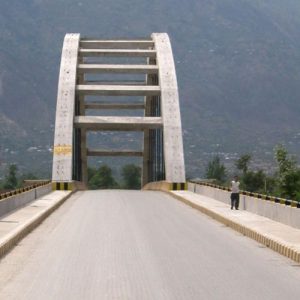 Experience a Romantic Getaway in the Heart of Northern India. Embark on a romantic journey with our Himachal Pradesh honeymoon tour packages. Our packages are specifically designed for couples seeking a serene escape amidst picturesque landscapes and mountains of Himachal Pradesh. Immerse yourself in the beauty of Himachal Pradesh with our honeymoon tour packages, which offer comfortable accommodations and a range of activities for you to enjoy with your significant other
Best Places to visit in Himachal Pradesh for Couples
Manali –

Manali is a popular tourist destination in Himachal Pradesh and is perfect for seeking adventure and breathtaking views. Manali offers a plethora of outdoor activities for couples, including trekking in the Himalayas, skiing at the Solan Valley, and paragliding over the beautiful Rohtang Pass. Couples can also indulge in local activities by visiting temples, hot springs, and traditional markets. The high altitudes of Himachal Pradesh Provide a spectacular backdrop for romantic walks and picnics in Manali.

Shimla is the capital city of Himachal Pradesh, and offers panoramic views of the surrounding mountains and valleys, making it a perfect destination for couples seeking a romantic ambiance. Shimla offers many accommodations with picturesque views, such as the Oberoi Cecil and Wildflower Hall. Shimla also boasts scenic drivers and walks, shopping opportunities, and historical landmarks that couples can enjoy together. Shimla also offers exciting activities for couples such as hiking, skiing, and trekking that allow them to connect with nature while creating unforgettable memories.

Chail –

Chail is a serene hill station in Himachal Pradesh, that offers luxurious accommodations amidst lush green forests and tranquil surroundings. Couples can enjoy walks through the dense forests, horseback riding, and relaxing spa treatments at one of the many luxury resorts in Chail. This quieter destination offers the perfect setting for couples seeking to disconnect from the hustle and bustle of city life and reconnect with each other amidst tranquil surroundings. Chail is amongst the best destinations in northern India for couples searching for peaceful and romantic getaways

Dalhousie –

A peaceful hill station located in the Chamba district of Himachal Pradesh, offers a sense of tranquility and solitude that is perfect for couples seeking a romantic retreat. Dalhousie offers breathtaking views of the Dhauladhar mountain ranges, pleasant weather, and a peaceful environment. Himachal Pradesh offers some of the best destinations with breathtaking views.

Kasauli –

Kasauli is a quaint hill station located in the Solan district of Himachal Pradesh, offers couples a chance to escape the crowds and enjoy the peaceful surroundings. In Himachal Pradesh, couples find a Plethora of options for romantic getaways. Whether you are seeking adventure, relaxation, or a mix of the two, the state has something for everyone. With so many stunning and romantic destinations to choose from, couples planning a getaway in Himachal Pradesh truly a great spoilt for choice. Himachal Pradesh is a magical destination for couples seeking a romantic getaway, with each of its destinations offering unique experiences that cater to different tastes and preferences.

Kullu is a mesmerizing valley located in the Kullu district of Himachal Pradesh, is a popular destination for couples seeking adventure and natural beauty. Himachal Pradesh is undoubtedly a wonderful destination for couples looking for a romantic getaway. The beautiful state of Himachal Pradesh offers a range of stunning destinations that cater to couples seeking getaways. In Himachal Pradesh, couples have spoilt for choice with an abundance of stunning hill stations.

Kinnaur –

The sacred "Shiva Lingam," a symbol of Lord Shiva, and the fascinating rock formations change colour numerous times during the day are the most notable attractions of Kinnaur area. There are several old Buddhist monasteries and temples in the area that Buddhists hold in high regard. Aside from religion, Kinnaur is rich in adventure activities such as trekking and skiing.

Solan Valley –

Solan valley is largely a forested area surrounded by hills and mountains. This location is famous as a resort for skiing because of its stunning and strange slopes. Over time, the valley gained recognition as a ski paradise of bliss in North India, and numerous ski agencies are providing different ways to learn to ski.
Conclusion 
Himachal Pradesh, with its serene mountainous terrain, picturesque landscapes is a renowned destination for couples.
From the idyllic hills of Shimla and Kullu manali to the quaint charm of Kasauli, each destination of Himachal pradesh offers a unique experience for couples looking to escape the busy life. The state is perfect for couples seeking adventure, relaxation or a mix of the two.
Couples looking for a romantic getaway in Himachal Pradesh can choose from an abundance of stunning destinations such as Kullu, Kinnaur, Solan Valley each with its own charm and attractions. Himachal Pradesh is truly a magnificent destination for couples.