If you are considering a trip to the picturesque state of Himachal Pradesh, then you need to read our comprehensive ultimate guide on everything you need to know about Himachal Pradesh tour packages. From the best time to visit and must-see tourist destinations to accommodation options and popular activities, our guide covers all aspects of planning a memorable trip to Himachal Pradesh.
Our guide is designed to help you make informed decisions about your Himachal Pradesh tour package so that you can have a hassle-free and enjoyable trip with your loved ones.
Whether you are an adventure enthusiast seeking a thrilling holiday, or a nature lover looking for serenity amidst the mountains, Himachal Pradesh has something to offer everyone.
The guide is a one-stop source of information on Himachal Pradesh tour packages that includes everything from planning and budgeting to packing essentials. Additionally, we have provided tips to help you navigate your way through the state's unique culture and customs. Our aim with this guide is to provide you with all the necessary information required to plan and execute an unforgettable trip to Himachal Pradesh.
6 Best place to visit in Himachal Pradesh
If you enjoy cold weather, tranquility, a little adventure, and a lot of fun, a trip to the hill stations of North India is a must. Make a list of locations to visit in Himachal Pradesh where you will be greeted by breathtaking scenery and tranquil vistas. This is a must-see for nature lovers! There is no better way to experience Himachal's spectacular mountains, evergreen forests, secluded villages, and hypnotic lakes than on a vacation to "The Land of Snow."
Travel Locations

Himachal Pradesh is undeniably a heavenly place, with stunning scenery that includes snow-capped mountain ranges, winding hiking paths, and deep valleys. The area, which is commonly referred to as "Dev Bhoomi," offers a wide range of things to do and places to see. Himachal Pradesh, which is among the most visited destinations in India, also has a wealth of unexplored marvels. Check out the detailed Himachal Pradesh travel plan we created especially for you.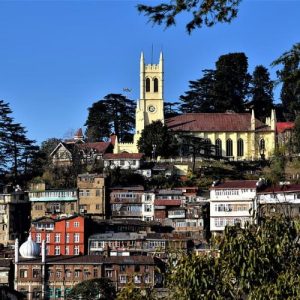 Himachal Pradesh, India's northernmost state, offers visitors an exhilarating Himalayan experience.The nation's capital, Shimla, as well as Dalhousie, Dharamshala, Kullu, and Manali, are popular tourist sites. Due to some areas' perennial snow cover, Shimla used to be the British Empire's summer headquarters. Shimla travel packages are consequently in high demand all year long. It was the capital of Himachal Pradesh and served as the British Empire's summer headquarters. In India, the valleys and steep hilly terrain offer scenic vacations and are well-liked travel destinations.
Manali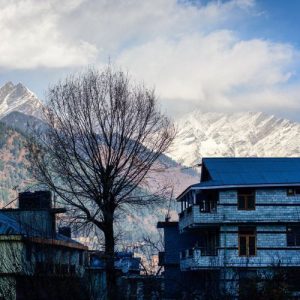 Manali Tour Packages offer a wonderful opportunity to explore the mesmerizing beauty of Manali, nestled in the lap of the Himalayas. With a variety of packages available, you can choose one that suits your budget and preferences, allowing you to create unforgettable memories with family or friends. Whether you are an adventure enthusiast or seeking a peaceful getaway, Manali Tour Packages cater to all kinds of travelers with their well-planned itineraries and top-notch facilities. From sightseeing to adventure sports, Manali Tour Packages offer a unique experience of exploring the scenic beauty and charming culture of Himachal Pradesh. With comfortable accommodations, local transfers, and guided tours to popular attractions like Rohtang Pass, Solang Valley, Hadimba Temple, and more included, Manali Tour Packages are hassle-free to enjoy your vacation without worrying about logistics or planning.
Dalhousie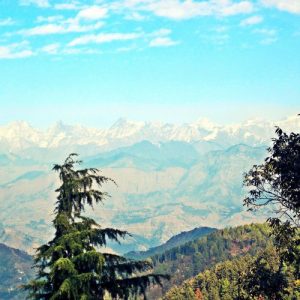 Dalhousie, located in the northern Indian state of Himachal Pradesh, is a popular tourist destination known for its scenic beauty and pleasant weather. We offer a variety of Dalhousie tour packages designed to meet the needs and preferences of every traveler. From adventure-filled itineraries to relaxing vacations, our packages include everything from accommodations and transport to sightseeing tours and outdoor activities. Our team of experienced travel planners ensures that every detail is taken care of, so you can focus on enjoying your trip.
Dharamshala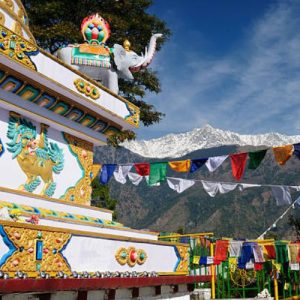 Dharamshala is a hill station nestled in the northern state of Himachal Pradesh. It is a popular tourist destination and offers a serene environment and stunning views of the Himalayan mountains. If you are planning a trip to Dharamshala, exploring tour packages is an excellent idea to ensure that every aspect of your trip is taken care of. There are various Dharamshala tour packages available, catering to different interests and budgets. From adventure sports packages to cultural tours, there's something for everyone. One of the popular Dharamshala tour packages is the cultural tour which includes exploring temples, monasteries, museums, and local markets to experience the unique culture of Dharamshala.
Kasol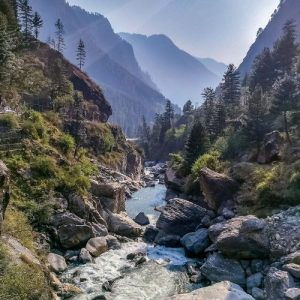 If you are planning to explore the unexplored and experience nature at its finest, Kasol is a must-visit destination. Nestled in the picturesque Parvati Valley, Kasol offers panoramic views of lush green mountains, glistening waterfalls, and crystal-clear rivers. To make your trip to Kasol even more convenient and hassle-free, consider booking one of the many tour packages available. With a variety of options to choose from, Kasol tour packages cater to different budgets and needs. Most packages include accommodation, transportation, adventure activities such as trekking or river rafting, and meals. Additionally, many tour packages offer the chance to explore nearby villages and towns, allowing you to immerse yourself in the unique cultural heritage of the region.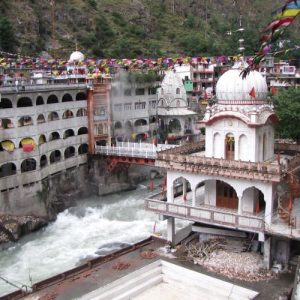 Manikaran, located just 6km from Kasol, is another popular destination in the Parvati Valley. Famous for its hot springs and ancient temples, Manikaran attracts visitors from far and wide. To make the most of your visit to Manikaran, consider booking one of the many tour packages available. These packages usually include transport, accommodation, and visits to renowned temples, the famous hot springs, and other popular attractions. Furthermore, some Manikaran tour packages also offer the option to combine your visit with a trip to Kasol or other nearby locations.
Conclusion
In conclusion, if you are planning a trip to Dharamshala, Kasol, or Manikaran, exploring the tour packages offered is a great way to ensure a stress-free and enjoyable trip.
Not only do these tour packages cater to different budgets and interests, but they also offer the convenience of having everything organized for you. Furthermore, many tour packages provide the opportunity to explore hidden gems and experience local culture in a way that might not be possible on your own.
Overall, booking a tour package can be a great way to make the most of your time in these beautiful destinations and create lasting memories.