Are you planning a trip to Himachal Pradesh? Here are some essential tips that will help you plan the perfect Himachal Pradesh tour package. Himachal Pradesh is a popular destination among tourists for its scenic beauty, adventure sports and spiritual significance.
However, planning a trip to Himachal Pradesh can be overwhelming due to the abundance of options available. To ensure that you have a memorable trip to Himachal Pradesh, start by researching the various tourist destinations in the state. Some popular destinations include Shimla, Manali, Dalhousie, and Dharamshala.
Once you have decided on your destination, consider the time of year you plan to visit. Tips for planning the best visited during specific times of the year, so plan accordingly.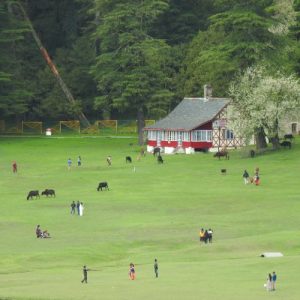 Himachal Pradesh budget tour packages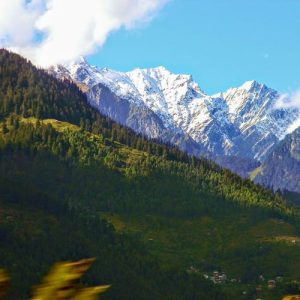 Another important factor to consider is your budget. Himachal's enchanted combined nation of snow-capped mountains, valleys, waterfalls, lakes, forest, villages and adventurous activities ensures an endless environment. Himachal Pradesh is understandably costly. That, however, is ancient news. There are many things to see and do here that will not break the bank. Yes, you can definitely visit Himachal Pradesh on a budget.
Planning your perfect Himachal Pradesh tour:
Planning-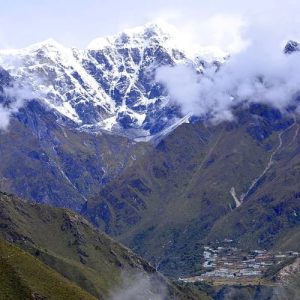 Your travel itinerary is also important. Make a list of the places you want to visit, such as temples, monasteries or national parks. If you're interested in adventure sports, check out the options available such as trekking, skiing or river rafting. Once you have narrowed down your destinations and activities, start researching the best accommodations and transportation options. Additionally, it's important to pack accordingly for your trip to Himachal Pradesh as weather conditions can vary greatly depending on the time of year and location.
Weather-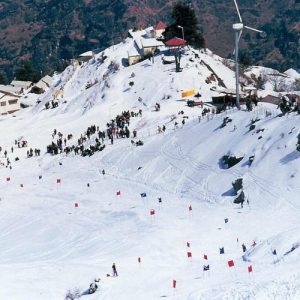 Weather conditions play a significant role in your travel experience, so make sure to pack appropriate outdoor gear and clothing. Furthermore, keep in mind that certain areas of Himachal Pradesh are located at high elevations and may require acclimatization. Therefore, plan a slow and steady ascent to higher altitudes to avoid altitude sickness. When planning a trip to Himachal Pradesh, it is important to research tourist destinations, consider the time of year you plan to visit, create a travel itinerary, research accommodations and transportation options, pack appropriately for the weather conditions and altitude, and plan a slow ascent to higher elevations.
Safety Precautions-
Safety Precautions should also be taken into consideration when planning a trip to Himachal Pradesh. While Himachal Pradesh is a beautiful and picturesque state, it's important to be aware of certain risks to ensure your safety.
Money-
While the majority of locations in Himachal Pradesh have modern conveniences like ATMs, a few isolated locations still do not. Additionally, depending solely on an ATM there if you happen to have access to one would be the wrong move. Finally, but most importantly, make sure you have enough cash on hand before driving to a distant area at a bank or authorized foreign exchange business.
Document-
You must always have your identification documents with you, such as your passport and any IDs issued by the Indian government or your place of origin, as the case may be. As anywhere you go on one of the Himachal holiday trip packages, these will be needed and requested by any service provider.
Emergency number-
Without noting the emergency numbers, the list of Himachal Pradesh travel recommendations is incomplete. Always keep the specifics of your lodging on your mobile devices and share them with family members. Quick contacts-
Police: 100
Ambulance: 102
District Control Room: 1077
Emergency Contact Number: 108
Tourist Information Office (Shimla): 0177-2658302, 0177-2652561
Health-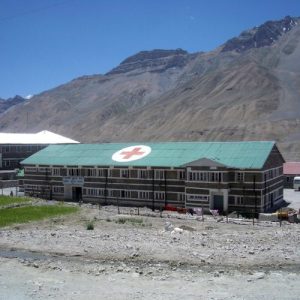 Eat nothing from the little, roadside restaurants and vendors. If you want to drink water, stick with bottled water. Food and drink served in the open may not be pure or hygienic and can result in stomach diseases. Personal medications should be carried. To prevent nausea and vomiting while ascending to a greater altitude, do not overeat.
Review of Hotels-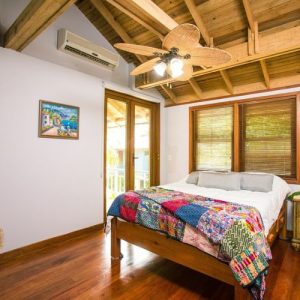 Please review the hotel facilities and ratings before making a reservation. If you require extras such as a heater, extra beds, blankets, room refreshments, and so on, ask your travel agent to customize your package before making payments. If you are traveling with children or the elderly, request that your travel agent reserve a hotel closer to the mall roads or at a lower elevation. If you decide to alter your accommodations, you will be responsible for the cancellation fees. Keep this Himachal vacation itinerary in mind when you plan your trip to Himachal.
Plan your stay-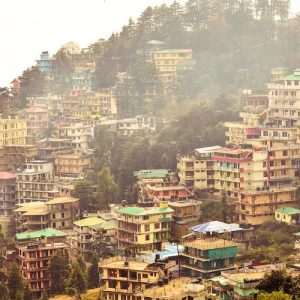 It's never been easier to book hotels and homestays. We may quickly find numerous solutions based on our demands thanks to the many available web platforms. If you have purchased one of the Himachal vacation packages, it is always a good idea to verify with the tour company about the amenities that will be supplied to you. Make sure to inquire about the possibility of extra beds, drinks, heaters, and other amenities as needed.
Conclusion 
When traveling to Himachal Pradesh it is important to be prepared and informed. It is crucial to keep emergency numbers in hand and follow health precautions, especially when it comes to eating and drinking.
Travelers can make the most of their trip to Himachal Pradesh and have safe and enjoyable experiences. It is essential to prioritize safety and health when traveling to Himachal Pradesh. Travellers need to plan their stay in Himachal carefully and be aware of the necessary precautions to ensure a safe trip.
This includes being informed about the local health recommendations, reviewing hotels,  and rating before making reservations and customizing packages to suit individual needs. Additionally, travelers should be mindful of their food and drink intake, especially at higher altitudes. Overall a  well planned trip to Himachal Pradesh can be a memorable experience that offers stunning natural beauty and unique cultural experiences.